We Buy Antiques & Collectables
Do you have Antiques and Collectables and no longer want them? Here at Stinson & Company we have over 20 years of experience when it comes to buying, selling and loaning money on Antiques and Collectables, Fine Art, Glass, Pottery and other items of value. We have a solid reputation for paying strong prices for items of value. We are always looking for single items to entire estates. Give us a chance to help to realize top prices for you Heirlooms and Antiques. We offer on the spot payment and have the experience to properly handle all items of value. No appointment needed, call or stop by today!
Tips When Selling Your Antiques & Collectables
• Always sell your Antiques and Collectables locally. Ask around and see if anyone close to you has had a positive experience. A dealer's reputation is everything when it comes to selling your item(s).
• Find out current fair market value. There are plenty of web sites that offer comparisons to ballpark your items value. Be sure to make note the condition is the same or close to it. The better the condition the more money it is worth.
• Find out who pays the highest prices. This may take some back and forth as it is hard to give prices over the phone without being able to evaluate the item in person.
• Any honest dealer should stand behind the price offered. Don't let them pressure you into selling without first checking around. Once you feel comfortable with a dealer and the price offered, you will know who to go to with future items and know you are being treated fair.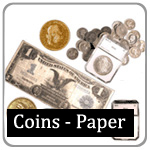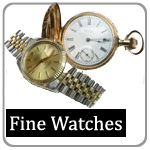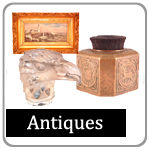 Buying Gold and Silver - Buying Coins & Paper - Buying Fine Watches - Buying Antiques - Buying Guitars & Amps