We Buy Vintage and Modern Guitars and Musical Instruments
Do you want to sell your unwanted Musical Instruments? We want to see what you have! We buy, sell and loan money on all Vintage Guitars and Basses, no appointment needed. We are also interested in Vintage Tube Amplifiers, Effects, Drums, Cymbals, Specialty Instruments and more. Call us today or stop by today!
Stinson & Company has over 20 years of experience when it comes to buying and selling Guitars, Amps, Pedals and other Musical Instruments. Joe Stinson is a player, collector as well as a dealer of investment level Guitars. We will buy $100 Guitars to $30,000 pre CBS Fender Strats, Teles, P & J Basses. If you are looking to buy or sell give we call (207) 805-1138
Sell Your Vintage Guitar and Tube Amplifiers
• Always sell your vintage gear to a local dealer. Mailing to online buyers or using Craigslist can result in very poor returns, scams or a simple waste of time.
• Try to find the current fair market value. There are web sites like Worthpoint and eBay or simple google searches that will give you a ballpark value of your item(s). Understand that dealers usually will not pay full retail market value, because we have to make a profit.
• Take the time to find out what shops will pay the highest price for your item(s). This may take a little time because everyone will want to see it and play it in person. There are also many small variables in determining the true value and for that reason they need to be examined in person.
• Make sure the price given is good for a week or so to allow you enough time to shop around. If someone tries to pressure you into selling on the spot that might be a good sign they are not offering a fair price.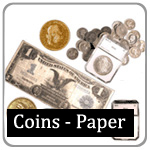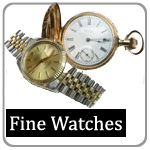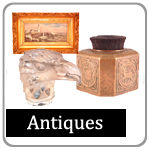 Buying Gold and Silver - Buying Coins & Paper - Buying Fine Watches - Buying Antiques - Buying Guitars & Amps